Michael is a Healthcare CEO, Strategist, Entrepreneur and Innovator. Michael began his healthcare career after graduating from the University of Mississippi Medical Center in 1983. He also holds an MBA from Belmont University and a Doctorate in Health Administration from the Medical University of South Carolina. Michael has a passion for creating an optimal healthcare experience for patients and their families.
Michael is the CEO of Narus Health - a healthcare organization whose care management services and technologies support individuals with serious medical conditions, their families and the medical community engaged in their treatment.
He was the founding President & CEO of the Nashville Entrepreneur Center - an innovation center helping launch new healthcare and technology businesses that has been recognized Nationally as one of the country's leading startup organizations. He served in that role from 2010 - 2015.
Michael served as President of ParadigmHealth from 2000-2007. ParadigmHealth specialized in the management of life-limiting and life-threatening medical events and was sold to Inverness Medical Innovations in December, 2007.
Prior to ParadigmHealth, Michael was President of Theraphysics, a venture-backed, specialty rehabilitation firm he founded in 1992. Theraphysics was acquired by Beverly Enterprises in 1998.
Prior to Theraphysics, Burcham worked for Hospital Corporation of America as Vice President of Managed Care for Centennial Medical Center.
In addition to his work in the healthcare industry, Burcham teaches Healthcare Innovation and Launching New Ventures at the Owen Graduate School of Management, Vanderbilt University. Michael most recently served as the Co-Chair of the National Advisory Council on Innovation and Entrepreneurship for the U.S. Secretary of Commerce (2014 - 2016). He also Chaired of the Global Advisory Board for Entrepreneurship for King Faud University of Petroleum & Minerals (KFUPM), Kingdom of Saudi Arabia (2013 - 2016). Michael is also a strategic advisor and Board Member to a variety of healthcare organizations as well as investment funds involved in healthcare and technology.
Michael is a frequent National speaker on executive leadership, entrepreneurial thinking and healthcare innovation. He resides in Nashville, TN.
1966: First Graduation
May 1966 | My first graduation photo - finished Headstart (aka Kindergarten) at Hill's Chapel School in Booneville, MS.
1979: Boot Camp
06.21.79 | Joined the US Army to fund my way to college. Basic Training done at Ft. McClelland, AL.
1993: Founder I Theraphysics
01.11.93 | Founded my first venture-backed company, Theraphysics. We were a speciality care management business focused on orthopaedics and rehabilitation.
2001: President I ParadigmHealth
07.09.01 | Became President of Paradigm Health, a care management firm focused on catastrophic injury and disease support for the sickest 1%.
2002: EU I Brussels
June 2002 | Healthcare Trade Mission to Brussels Belgium with the Nashville Healthcare Council. This photo was from inside the European Union.
1998: Theraphysics Team
Members of my Management Team from Theraphysics | Ruth Gentry, Rhonda Parry, Edwina Temple, Rhonda Allen, Kevin Kirkpatrick, Jay Moore, Ben Dyar. Many other wonderful people too!
2002: London I Investor Meeting
July 2002 | In London meeting with investors for ParadigmHealth. Took the afternoon off to see the changing of the guard at Buckingham Palace.
2002: Ryan's 13th in Maui
July 2002 | For Ryan's 13th Birthday, he and I went to Maui, HI. A week of biking down the mountain, parasailing, surfing, deep sea fishing, luauing, and helicopter rides.
2002: Most Inspirational Faculty
12.2002 | Had the opportunity to return to Belmont University to accept my 4th and final recognition there as the MBA Students' "Most Inspirational Faculty." A bittersweet moment.
2002: Ryan & Lauren
December, 2002 | Wonderful holiday with my two children: Ryan and Lauren. Loved this time of their lives. They are the delight of my life and constantly amaze me.
2003: Doctoral Degree
Finished my Doctoral Degree in Health Administration at the Medical University of South Carolina. Had the opportunity to have my parents and my children with me.
2005: Nantucket I Penrose
July 2005 | Visited my partner from Theraphysics and ParadigmHealth - John Penrose - and his wife Gretchen. What an incredible man, an amazing friend, and a great business mind.
2006: Zurick Switzerland
May 2006 | In Zurich Switzerland for meetings with our investor partners from Zurich North America and our banking partners at UBS.
2006: Keynote I Wellpoint
12.11.06 | Invited to speak at WellPoint's Partner Conference. The Benefit of Strategic Partnerships Between Health Plans & Innovative Private Firms.
2007: Faculty I Owen Graduate School
05.14.07 | Joined the faculty of the Owen Graduate School of Business at Vanderbilt University. It was always my lifelong dream to teach here.
2007: UBS I Rob DiGia
December 2007 | With Rob DiGia, Global Head of Healthcare Investment Banking at UBS. Rob helped us with the process of selling both Theraphysics and ParadigmHealth.
2008: Closing Dinner I Per Se
March, 2008 | After selling ParadigmHealth to Inverness (now known as Alere), we held our "Closing Dinner" at Thomas Keller's Per Se in New York. It was just incredible.
2009: Strategist I Onlife Health
03.02.09 | Began working with BCBS of Tennessee to transform a health and wellness company they had purchased into the brand Onlife Health.
2009: I Am Music City
July 2009 | We launched the "I Am Music City" campaign to build awareness of the Nashville Entrepreneur Center. Our first presence was a web site with helpful tools for startups
2010: Scotland I Jack Bovender
March 2010 | Healthcare Trade Mission to Scotland with Jack Bovender. Studying healthcare services and population health issues - seeking opportunities for collaboration.
2010: Petty Driving School
May 2010 | Attended the Richard Petty Driving School in Orlando. Couldn't help myself. Had to feel the rush of driving at top speed around the track.
2010: Paris
May 2010 | In Paris with two dear friends - David Furse and Kimberly Pace. Spent the week soaking up the incredible art and history of the city.
2010: Accelerator
June 2010 | My final year of running Accelerator at Vanderbilt. It's been 5 great years! Now time for the next chapter of life at the Nashville Entrepreneur Center.
2010: Nashville EC
While I committed to take the job in May of 2010, I officially became the Founding CEO and President of the Nashville Entrepreneur Center on 07.01.10
2010: Keynote I Nashville Rotary
07.19.10 | Keynote for Nashville Rotary: The vision to Make Nashville a Top 5 Destination for Entrepreneurs & Innovators.
2010: The NEC's First Home
August 2010 | We signed the lease to move the newly formed Nashville Entrepreneur Center into 105 Broadway, Suite 200 in Nashville. This was where the dream would take shape.
2010: The Trolley Barns
August 2010 | Our first visit inside the building that would become the Nashville Entrepreneur Center. Standing in an abandoned city maintenance garage, we dared to dream big.
2010: ECD Commissioner Kisber
October 2010 | Had the opportunity to tour Matt Kisber, Tennessee's Commissioner of Economic Development through the EC. He joined our Board of Directors later that year.
2010: Capital Campaign Launch
November 2010 | With our Board Chair, Mr. Clayton McWhorter, at the launch of the EC Capital Campaign at Bass Berry. We successfully raised $6mm to fully fund our new building.
2010: Governor Bredesen
November 2010 | Governor Bredesen and ECD Commissioner Matt Kisber tour the EC and visit our startups. They bring a Proclamation by the Governor for Global Entrepreneur's Week.
2011: Hosting Rep. Blackburn
June 2011 | Hosted Representative Marsha Blackburn at the Nashville Entrepreneur Center, providing her the opportunity to see young companies being created here in Nashville!
2011: Presentation I Jobs4TN
Speaking for Governor Haslam at the TN Annual Conference on Economic Development. I shared insights into the work we were doing across the state in supporting entrepreneurship.
2011: Met Santa
12.26.11 | Had the opportunity to meet Santa Claus. He had just finished his annual trip around the world delivering gifts. We were both in Cozumel for a week of rest.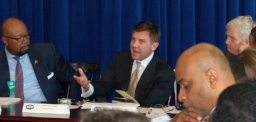 2012: White House SBA Meeting
02.03.12 | Speaking on the key ingredients required to develop an entrepreneurial ecosystem within a community.
2012: White House Presentation
February 2012 | Speaking at the Eisenhower Executive Office Building to the Small Business Administration about building entrepreneurial support within rural communities.
2012: Champion of Change
March 2012 | Was named a "Champion of Change" by President Obama for our work in developing and delivering mentoring to over 1,000 young companies here in Middle Tennessee.
2012: Nat'l Governors Assn
April 2012 | Spoke for the National Governor's Association meeting chaired by Governors of Kansas and Iowa. Shared 10 Key Steps to create a sustainable entrepreneurial ecosystem
2012: Teaching Startups
June, 2012 | Teaching a business models class at the Nashville Entrepreneur Center on Lower Broadway. This was our final Jumpstart Foundry Cohort to be held at that location.
2012 CGI I Bill Clinton
June 2012 | Was honored to participate in the Clinton Global Initiative (CGI) and to share the story of the work we have done in Nashville to build our Entrepreneurial Ecosystem.
2012: Steve Case I SUAP
October 2012 | At the Startup America Summit meeting held at 1871 in Chicago, IL with Steve and Jean Case, Scott Case, Donna Harris, Kathleen Warner and the regional leaders.
2012: Cowboys Stadium I Dallas
My first official "tour" of the Dallas Cowboy's Stadium. What an impressive facility. It is the world's largest domed structure.
2013: EC I Grand Opening
June 2013 | We opened the permanent home of the Nashville Entrepreneur Center at 41 Peabody in Nashville. 3 years from our launch date, we had turned our dream into a reality!
2013: Telluride I The Climb
July 2013 | Visited Telluride with my friend David Levy. With his encouragement and guidance, we made the climb to the top of the peak. It was both exhilarating and exhausting.
2013: Keynote I Harbin Clinic
08.23.13 | Keynote speaker for Harbin Clinic's annual strategy meeting. Building a Strategy within Obama Care: The Right Direction for Growth.
2013: CEO I Advisor
September 2013 | Led a workshop for 6 CEOs who are building their companies. I've had the opportunity to work with most of these individuals > 5 years.
2013: Google I Tech Hub
September 2013 | Google for Entrepreneurs names Nashville one of 7 "Tech Hubs" across the US. What an honor for our city to be recognized for our entrepreneurial work!
2013: Mary Grove I Google
September 2013 | Hosting Mary Grove, leader of Google for Entrepreneurs at the Nashville Entrepreneur Center. Proud to be a Google Partner for Entrepreneurs!
2013: Keynote I Sarasota Chamber
10.01.13 | Delegation of business leaders from Sarasota, FL. Steps in Building an Entrepreneurial Ecosystem.
2013: KFUPM I Saudi Arabia
October 2013 | In Saudi Arabia speaking at KFUPM's Entrepreneurship Forum on building Entrepreneurial Ecosystems. I also led a mentoring workshop for faculty and local startups.
2013: Keynote I HCA
12.13.14 | Keynote Address at HCA Foundation Annual Meeting. The Entrepreneurial Mindset and the Skills to Succeed.
2014: EC I 4th Anniversary
January 2014 | 4th Anniversary of the official launch of the Nashville Entrepreneur Center. We are building Nashville's economy.
2014: Entrepreneurial Mindset
May 2014 | Published at Fast Company - The Entrepreneurial Mindset. URL: http://www.fastcompany.com/3030817/how-to-think-like-an-entrepreneur-even-when-youre-not-one
2014: Keynote I Inc. GrowCo
05.21.14 | Speaking at the Inc. GrowCo Conference: Combine Culture and Community for Profit and Purpose
2014: Mark Cuban I Nashville
May 2014 | Had the opportunity to visit with Mark Cuban during his visit to Nashville for the Inc. Magazine GrowCo Conference. We had over 1,000 people participate in the event!
2014: Keynote I Schneider Electric
06.05.14 | Keynote speaker for Schneider Electric's innovation conference. Cultivating an Entrepreneurial Mindset in a Corporate Environment.
2014: Keynote I Alijeel
06.21.14 | Keynote speaker. Entrepreneurship & Economic Development for Emerging Markets. Aljeel Conference in London, England.
2014: Steve Case I Nashville
06.27.14 | Hosted Steve Case in Nashville for his "Rise of the Rest" Tour - A celebration of cities building entrepreneurial economies.
2014: Rise of the Rest
06.28.14 | With Steve Case, TN Governor Bill Haslam and Commissioner of Economic Development Bill Hagerty.
2014: Keynote I HIMSS Summit
09.17.14 | Keynote speaker for HIMSS Summit of the Southeast. Thirving in the New Healthcare Environment: Positioning Your Organization for Successs.
2014: KEynote I FedEx Ground
10.15.14 | Keynote speaker for FedEx Ground Meeting for Key Logistics & Transportation Partners. Building a Business: You're Not a Startup Anymore.
2014: Tennessean of the Year
12.28.14 | I was honored by being named Tennessean of the Year for 2014. An incredibly humbling recognition.
2015: JPMorgan Conference
01.12.15 | Sharing the Vision for Narus Health with potential investors at the JPMorgan Healthcare Investor Conference.
2015: Keynote I Merrill Lynch
01.28.15 | Keynote speaker for Merrill Lynch's "The Year Ahead" Advisor Summit. The Entrepreneurial Spirit in the Workplace.
2015: Presidents Clinton & Bush
02.19.15 | Had the opportunity to hear 2 former Presidents - Bill Clinton & George Bush as a guest of UBS. Was an incredible evening.
2015: Keynote I Mega-Conference
02.24.15 | Was the Keynote speaker for the Mega-Conference in Atlanta. Creating the Next New Thing: Building Innovation within your Organization.
2015: Keynote I Emdeon
03.04.15 | Keynote speaker for Emdeon's Customer and Partner Conference. Disruption: Healthcare's New Business Model.
2015: Keynote I PNC Bank
03.30.15 | Keynote speaker for PNC Bank's Strategy Conference. Using Your Creativity, Relationships & Skills to Build New Products & Services.
2015: Speaker I Select USA
04.03.15 | Had the opportunity to speak at Select USA. Also heard President Obama over lunch. Creating an Environment for Innovation.
2015: Kentucky Derby
05.02.15 | Was in the stands at the 2015 Kentucky Derby when American Pharoah crossed the finished line in his first win of the Triple Crown!
2015: Keynote I Dentsply Client Conference
05.15.15 | Keynote Speaker for Dentsply Client Conference. The Future of Healthcare: And It's Impact on the Dental Business.
2015: Keynote I Vanderbilt Medical Center
05.21.15 | Keynote speaker for Vanderbilt University Medical Center's Annual Meeting. Transformational Leadership: Leading In Times of Disruption & Change.
2015: Keynote I Pioneer News Group
06.22.15 | Keynote speaker for Pioneer News Group's Annual Strategy Meeting. Harnessing & Advancing Cultural Innovation.
2015: Keynote I Encompass Group
07.17.15 | Keynote speaker for Encompass Group's Annual Meeting. New Business Models in Health Care - And How To Position Ourselves for the Market.
2015: Workshop I Thinking Like a CEO
Workshop | Thinking Like a CEO. Led 50 business leaders in an intense 1 Day seminar on thinking and leading like a CEO.
2015: Keynote I PPAI
08.11.15 | Keynote speaker for PPAI's Annual Meeting. Disruptive Innovation: Continuing to Do Well in a Changing Supply Chain.
2015: Founder I Narus Health
08.20.15 | Launched Narus Health at the Health:Further Conference. Our Strategic Aim: To deliver execptional care support to individuals facing life-limiting conditions.
2015: Keynote I EO Nerve
09.17.15 | Keynote speaker for Entrepreneur Organization's Nerve Conference. Lessons Learned in Launching & Scaling New Businesses.
2015: Keynote I Asset Plus
10.19.15 | Keynote speaker for Asset Plus Company's Annual Meeting. Building a Powerful Leadership Team: Focus on Your Strengths.
2016: Hal & I Are Married
02.20.2016 Hal & I were honored and delighted to be married by Mayor Megan Barry.
2016: Keynote I Disruption
04.29.16 | Keynote speaker for Arizona Blue Cross Blue Shield's management team on the Power of Disruptive Innovation.
2016: Judge I EOY
05.18.16 | Judge for EY's Entrepreneur of the Year - Southeast Region. Awesome Experience!
2016: Panel I NHCC
06.14.16 | Panelist for Nashville Healthcare Council's June Forum: Shaping the New Continuum of Care.
2016: Stop Building Portals!
06.15.16 | Published discussion of Innovations in the Continuum of Care and Care Management in Healthcare.
2016: US Secretary of Commerce
10.05.16 | Meeting of the National Advisory Council on Innovation and Entrepreneurship with US Secretary of Commerce Pritzker
2016: EY Entrepreneur of the Year
11.18.16 | Participating in EY's Strategic Growth Forum & Entrepreneur of the Year Event
2017: Complia User Conference
02.08.17 | Keynote speaker for Complia User's Conference: Innovations in Post-Acute Care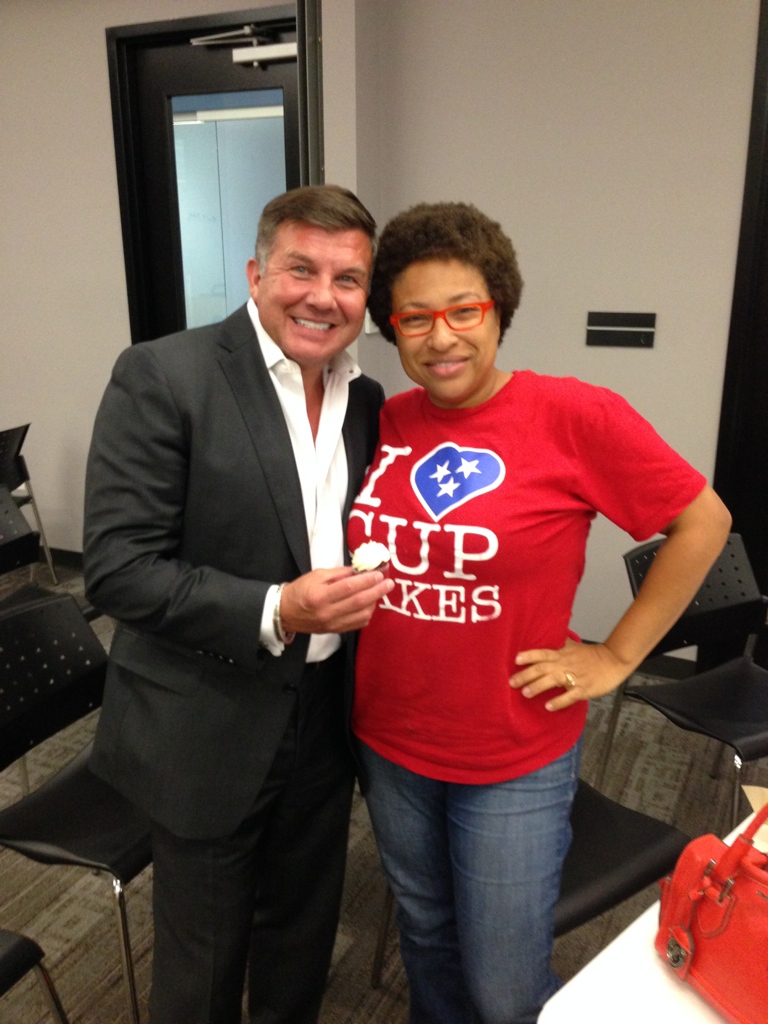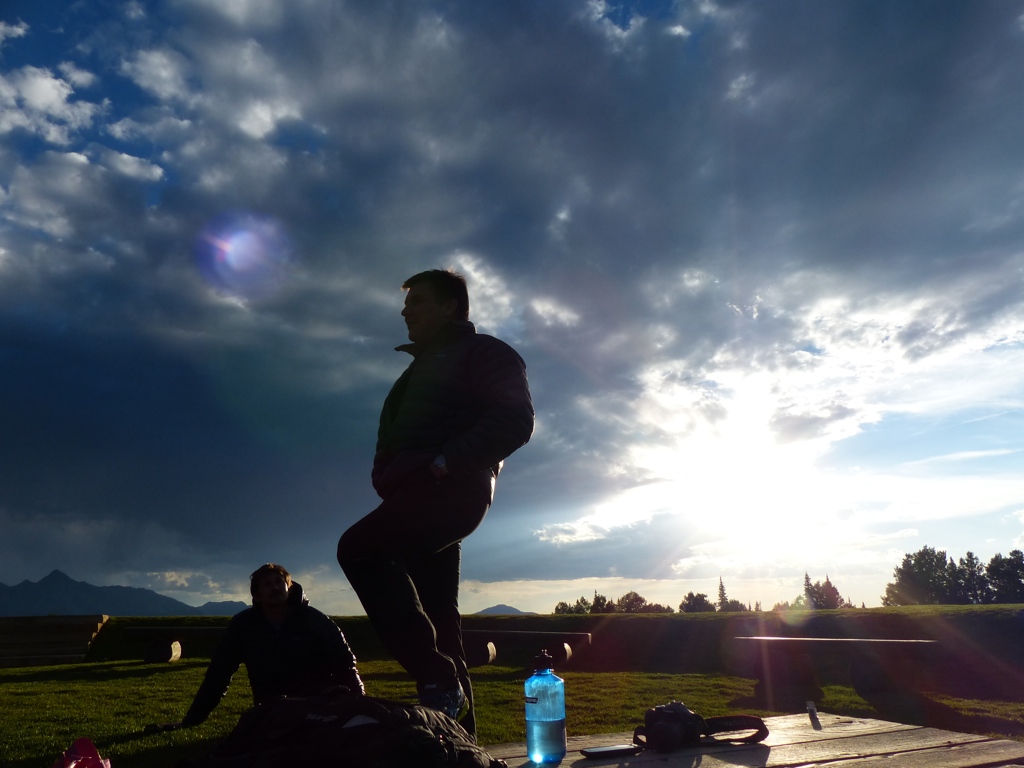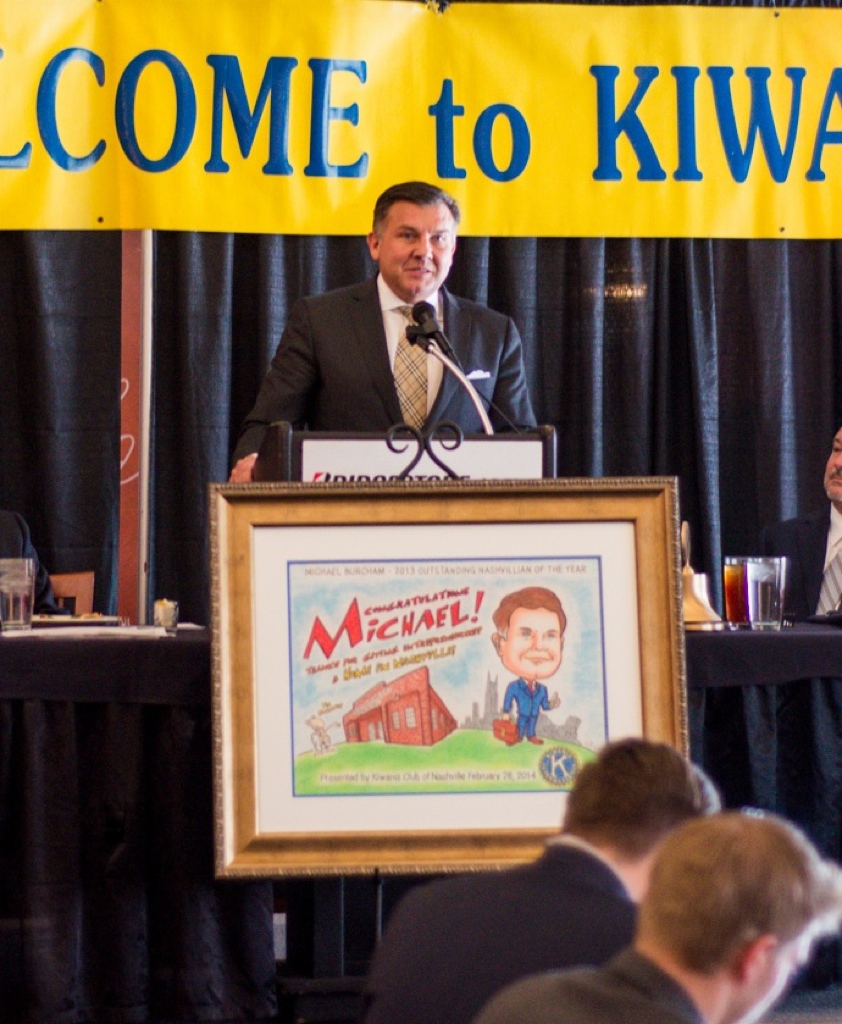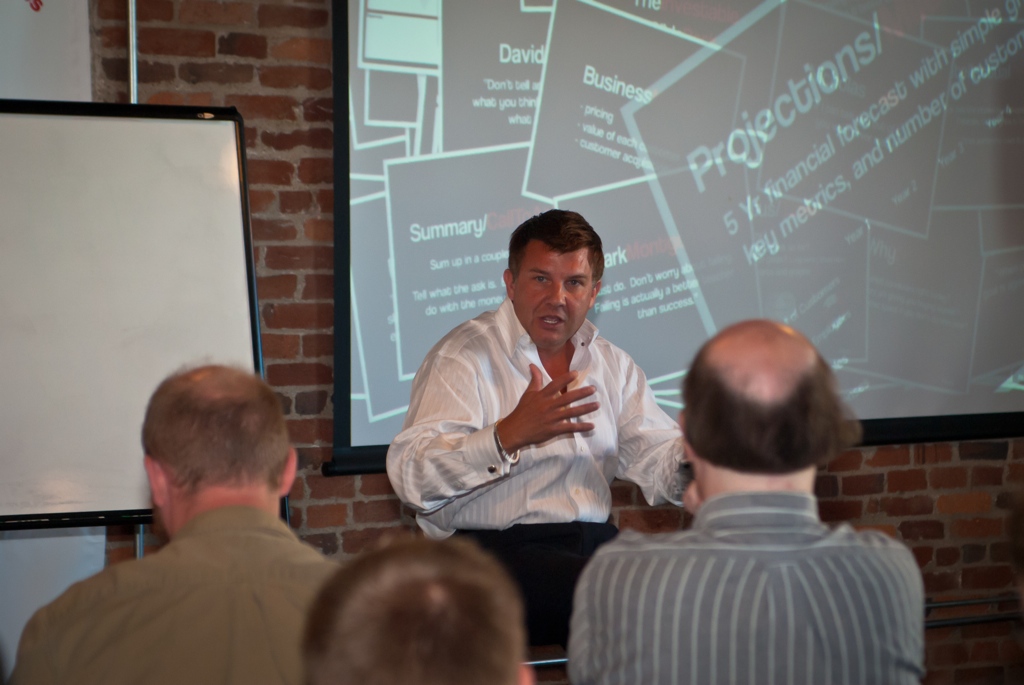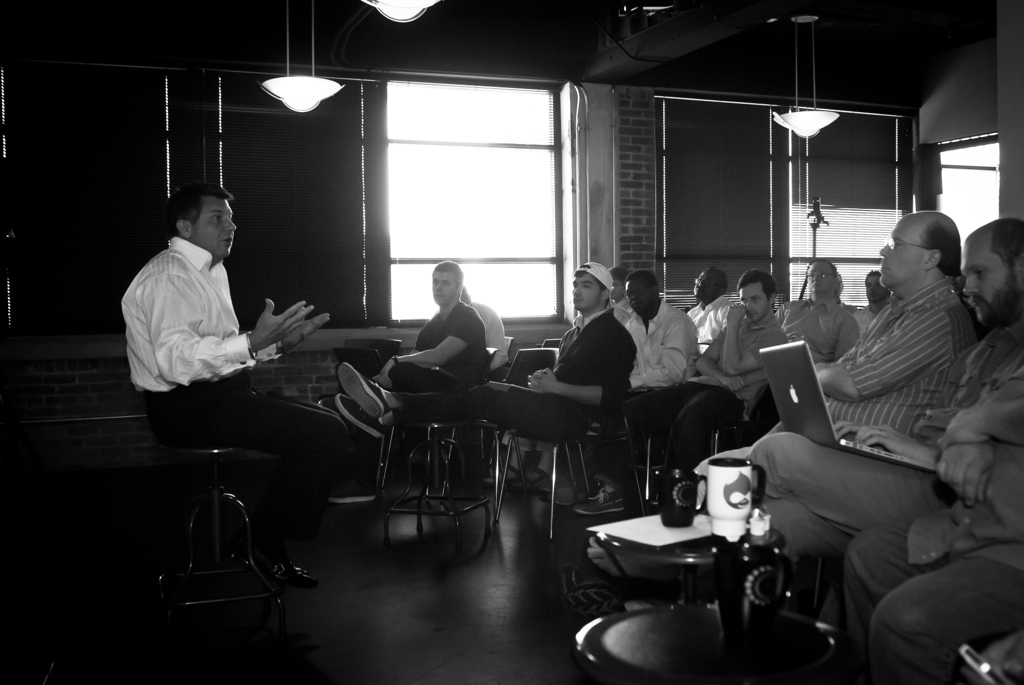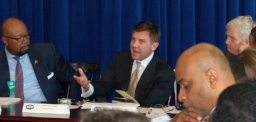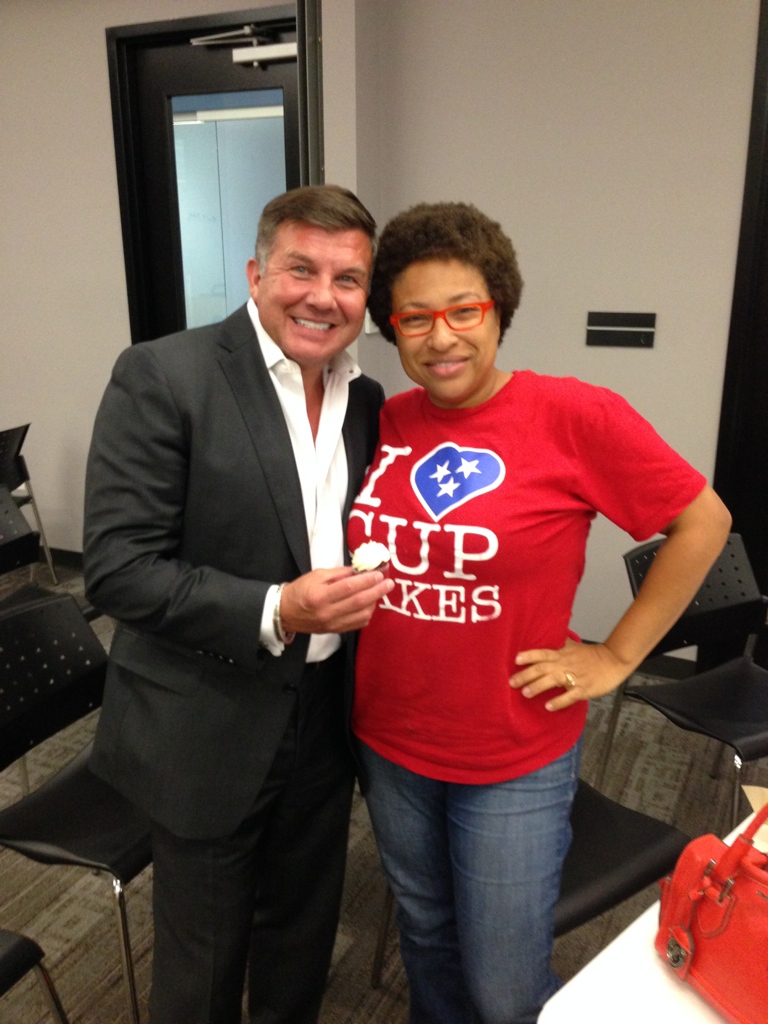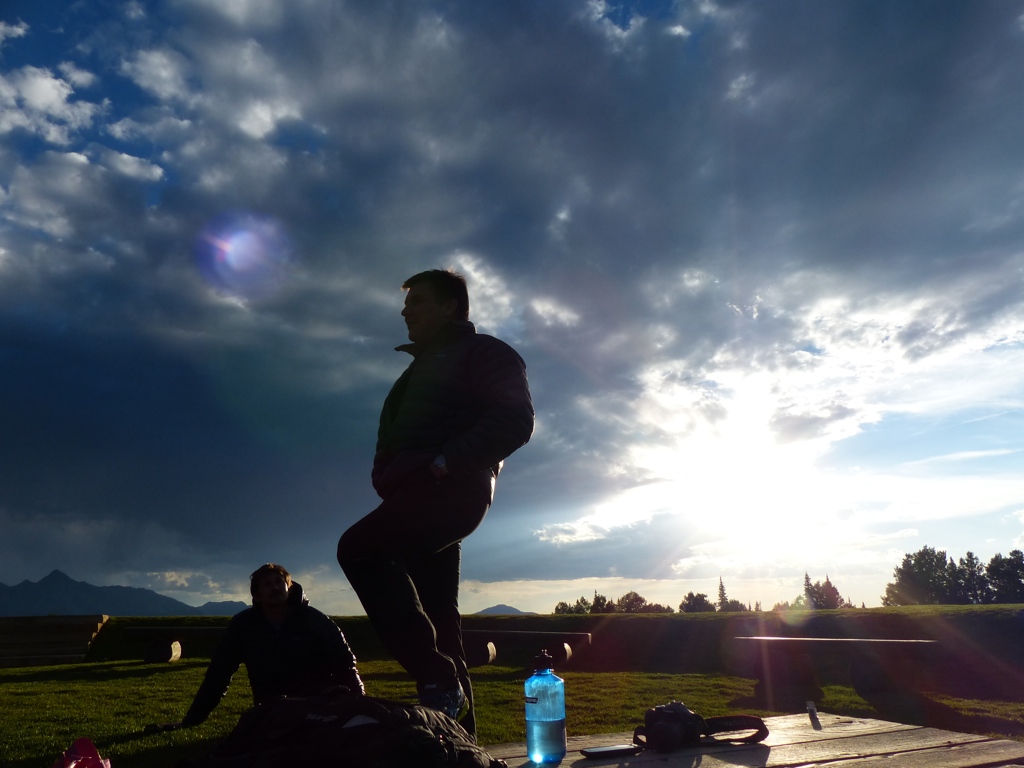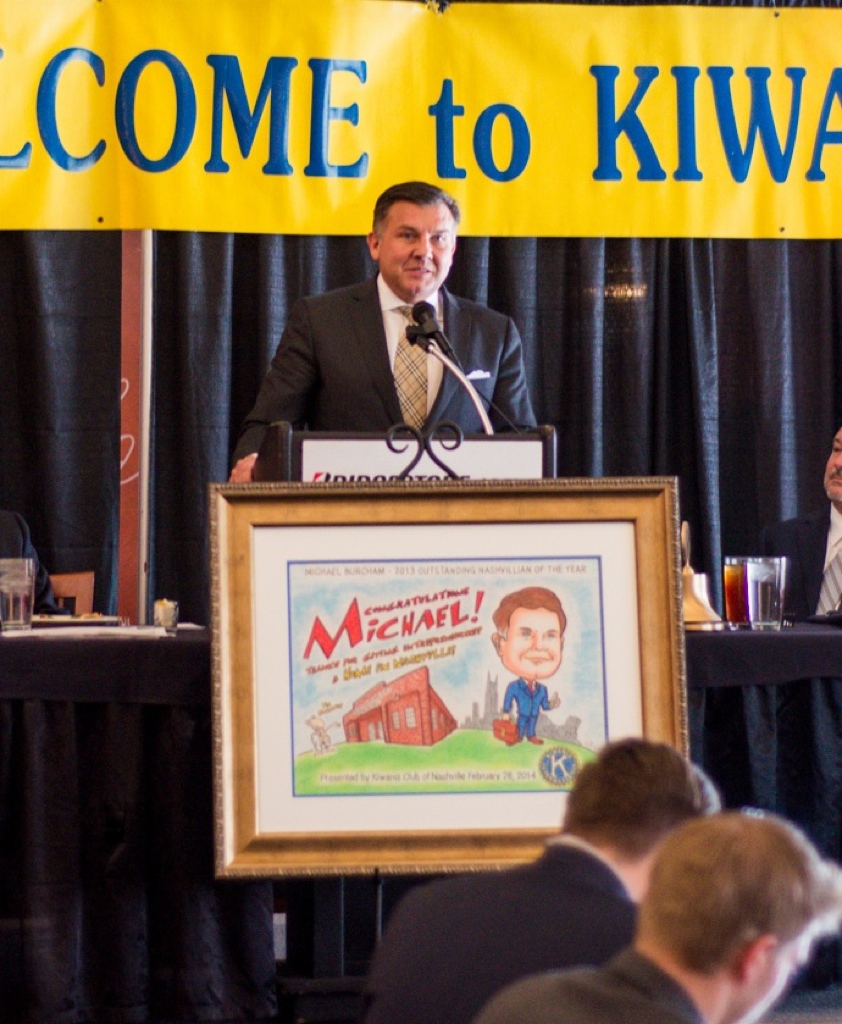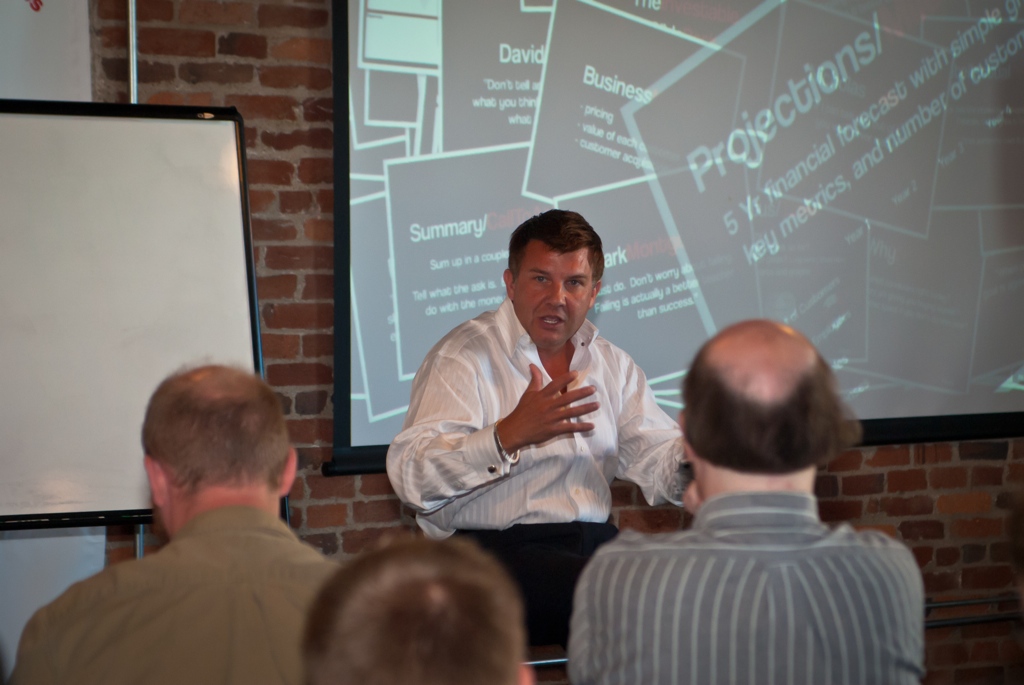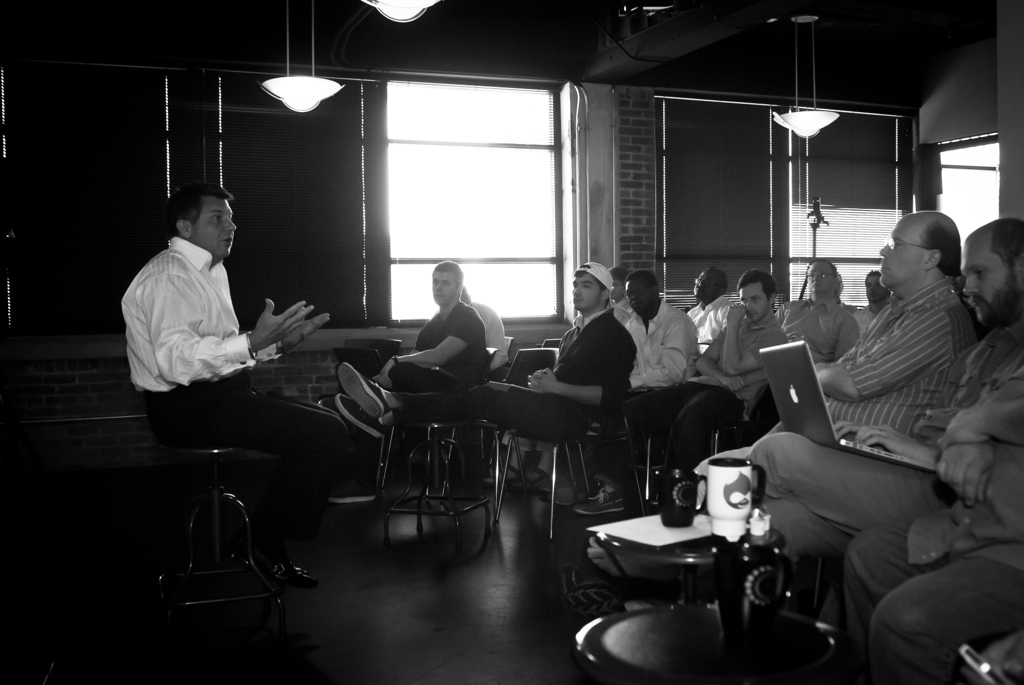 End Well is a dynamic gathering of individuals committed to generating human-centered, interdisciplinary innovation for the end of life experience. I will be sharing the stage with Tim McGraw as we discuss our work at Narus Health.
In any business environment, an idea isn't worth much - unless you do something with it. This "do something" is all about how we choose to put an idea into practice (how we execute). It involves the moving from the abstract to the real. The pathway is never a straight line - it is a set of twists and turns, barriers that must be overcome, challenges to be faced, and real problem solving of the unexpected. It's a difficult journey.
Not every situation we are bold enough to face can be changed. But nothing can be changed until we are bold enough to face the situation. So find the courage to boldly face the injustice you see. Look into the eyes of someone you've wronged & make it right. Face your fears. Face your enemies. Face your shortcomings and failures, and learn from them.
I am living in the decade of reality: the very real sense that I've lived a full lifetime - and the knowledge that there's less time, not more, has come crashing in on me. Today I'm reflecting on what I have I done and what am I going to do with what's left of me.